Chocolate and Salted Caramel Biscuits
Mar 31, 2022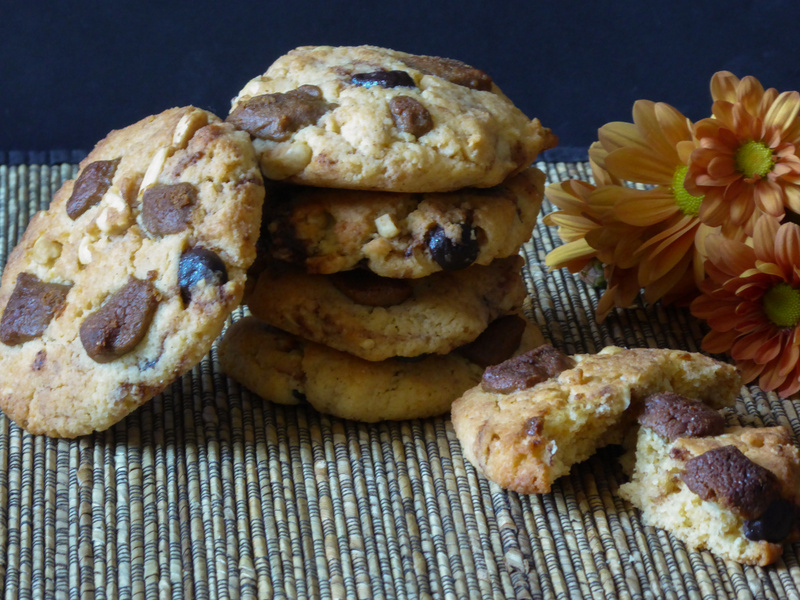 Biscuits are a once in a blue moon treat for me these days, so when that rare opportunity comes around, the biscuit in question had better be a good one! And these beauties definitely meet the criteria. Not only have they irresistible flavour – (salted caramel with dark sweet choc –HELL YES!!) they're super satiating too. No more munching your way absent-mindedly through half a packet (…oh, was that just me then?) This treat hits several birds with one gorgeous biscuit.
You will need to make your own caramel fudge to put in the biscuit, if you're doing this to avoid sugar harm. At least I'm not aware of a sufficiently low sugar product available that would fit the bill. Its really worth the minimal extra effort it takes though. I also recommend making a bit extra, surplus to your needs for the biscuit. The fudge on its own makes a yumptious little bonus treat.


For the caramel:
2 tbsp smooth peanut butter
3 tbsp yacon syrup*
2 tbsp cacao butter**
1/2 tsp salted caramel flavouring (optional)


For the biscuits:
1 egg + 1 egg yolk
65g melted butter
4 tbsp erythritol or xylitol
1 tsp vanilla paste
150g almond flour
1 ½ tsp baking powder
30g keto dark choc buttons
50g salted peanuts


Method for the caramel:
Put the peanut butter, yacon syrup and caramel flavouring into a bowl. Add melted cacao butter and blend well.
Cover a small tray with baking paper. Pour the caramel onto it and smooth over with a palette knife.
Leave to cool in the fridge.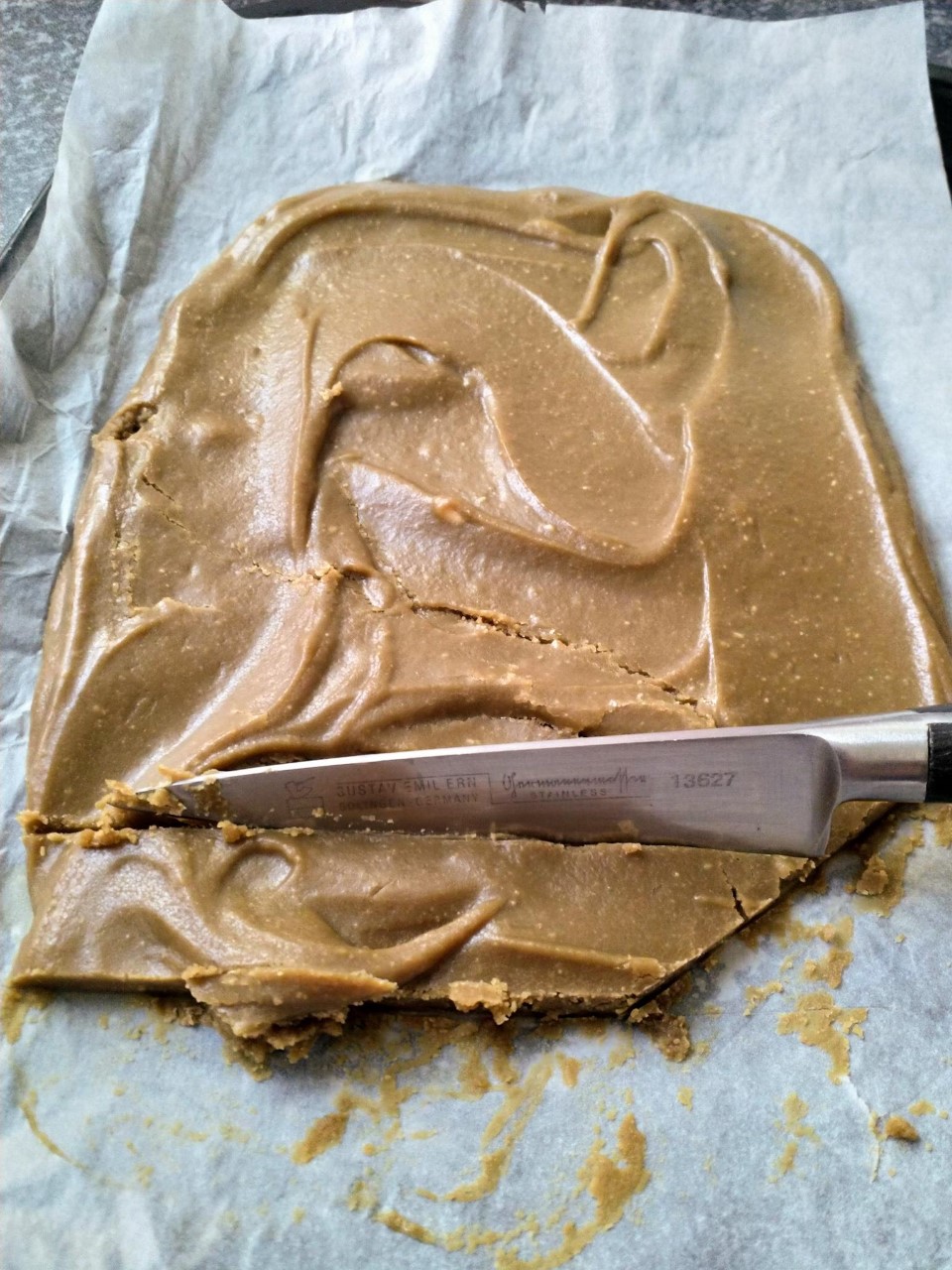 Method for the biscuits:
Pre-heat the oven to Gas mark 4 350F/180C
Put the egg, egg yolk, melted butter, vanilla and sweetener in a bowl and whisk well.
Add the almond flour and baking powder.
Put the peanuts in a plastic bag and bash a little with a rolling pin.
Empty the bashed peanuts and chocolate into the mixture and stir in.
Use a tablespoon to scoop up biscuit size dollops of the mixture. Mould into a ball in your hand, place onto the lined baking tray and press down into biscuit shapes.
Once the biscuits are laid on the tray. Cut the caramel into small pieces and add them to the top of the biscuits, pressing them in a little.
Bake for 15 minutes, or until the biscuits are starting to brown around the edges. You may need to turn the tray around half way through to make sure they cook evenly.
Turn the biscuits out onto a wire tray to cool and store in the fridge.

*Yacon syrup
**Cacao butter








Posted in: