Semi-freddo
Jun 12, 2021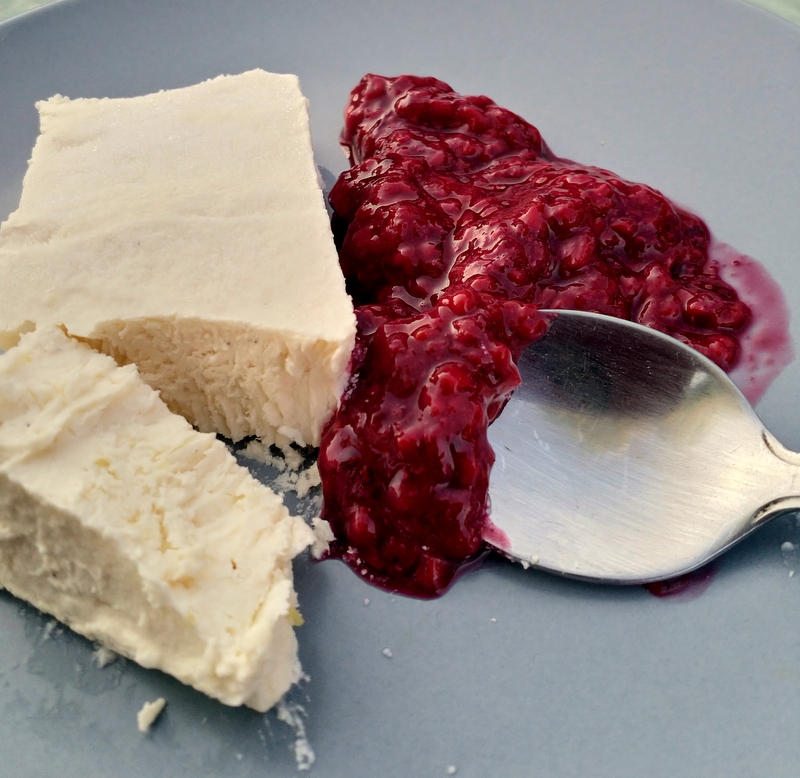 Yay! Summer is here! Time for ice-cream!

......or is it?

I'm not actually aware of any genuinely low sugar ice-cream product out there to buy. I've noticed dogs are thoughtfully catered for though by ice-cream manufacturers and vendors. Which is great news for dogs. But if you're a human and you fancy an ice-cream and you need, or want to keep off sugar to safeguard your health, you're probably going to have to set to and make your own.

Often times you find an ice-cream recipe, you have to churn/whisk the frozen mixture to get the lovely ice-cream texture, which frankly is a bit of a faff. So I'm delighted to have stumbled upon this recipe for semi-freddo. Semi freddo is an Italian soft cream. No churning necessary and yet it has all the comforting creaminess you'd expect from ice-cream. In fact it's so simple to make, you could get that bloody dog to pull his paw out for a change and make one.

It's an adapted recipe from one by Katie and Giancarlo Caldesi. Its very gently sweetened with some ground erythritol (the brown sugar replacement). They use dates, which you may prefer but they're too intensely sugary for me. It's a gorgeous, refreshing accompaniment to sharp summer berries or in this case a little raspberry chia jam.

150g mascarpone cheese
150ml double cream
3 egg whites
Zest of 2 lemons
4 tsp ground erythritol (brown sugar replacement)
1 tsp vanilla paste

Line a small baking tray (I use one 7cm x 28cm), with baking paper. Leaving enough length on each of the long sides to fold over and cover the top of the tin.
Mix the sweetener, vanilla and zest with the mascarpone.
In a separate bowl whisk the cream until its stiff, then add gradually to the mascarpone mixture.
In another bowl with a clean whisk, beat the egg whites until they form stiff peaks.
Gradually fold in the egg whites, taking care to keep in the air and lightness. Don't over mix.
Spoon into the tray and smooth over evenly. Cover over with the baking paper and freeze for a minimum of 8 hours.
Take it out 20-30 minutes before serving.

For the jam:
120g frozen raspberries defrosted.
2 tbsp ground chia seeds.

Mix together and leave 20 mins to thicken.

Posted in: