Cake and 2 Veg (chocolate sandwich cake)
Dec 10, 2020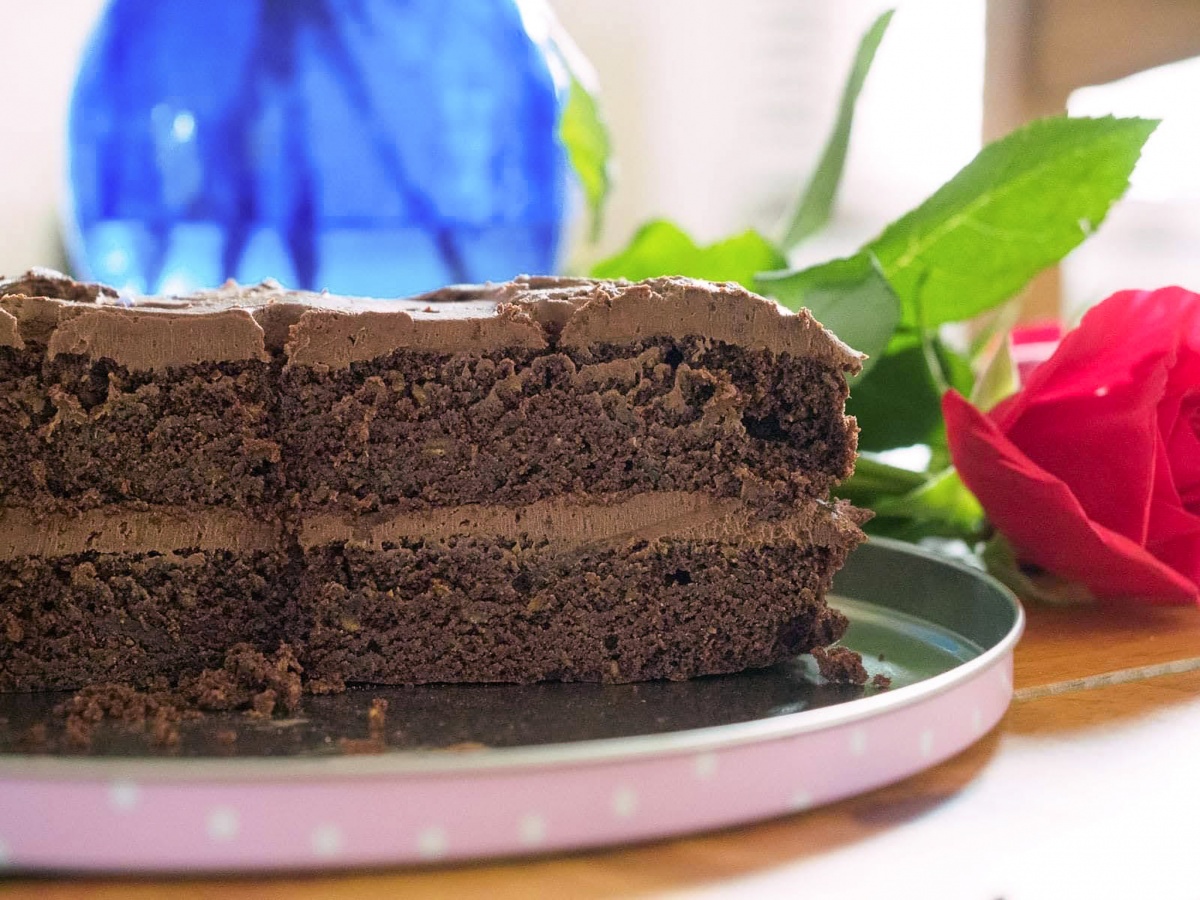 The thing about white wheat flour, the staple ingredient in most cakes, is it's bloody brilliant at turning out a fabulous, moist, light, more-ish sponge. I reckon any old idiot could bake a winning cake with a bag of white flour and some sugar. But if like me, you're avoiding white flour, because of its effect on blood sugar, some of the lower carb flour alternatives can play hard to get. Sometimes their flavour's too strong, or the moisture evaporates, or you can open the oven door to a lead missile.
Up until now my usual standby has been almond flour, but it's not cheap and it's no good for cake chums who have to avoid nuts. So I'm changing tactics to find out what happens when you replace white flour with vegetables….yes, that's right, veg. Carrots, courgettes and other 5-a-day beauties.
And what a wonderful revelatory world this is turning out to be!

I can see the cake future….and the future's veg shaped.

I'm sharing a recipe I found for a classic chocolate sponge cake by Annabelle Lee. Annabelle creates low carb, grain-free versions of high carb favourites. This cake sponge is so light, moist and frivolous, you'd never dream it isn't a "normal" cake. There's only one slight difference. It's even better!

85g coconut flour
65g cocoa powder
1 ½ tsp baking powder
Large pinch of salt
5 eggs
100g chopped sweet potato
200g chopped courgette
65g melted butter
3 tbsp xylitol + 2 tbsp low sugar syrup (eg. yacon syrup or Lakanto maple flavoured monkfruit syrup) – OR 5 tbsp xylitol
1 tbsp vanilla essence
Line the bottom of 2 x 6 inch sandwich tins with baking paper and lightly grease the sides with butter.
Stir all the dry ingredients together thoroughly in bowl and set aside.
In a blender whizz the chopped sweet potato and chopped courgette finely.
Add the eggs, melted butter, sweetener and vanilla and whizz again until smooth.
Add the dry ingredients to the blender and whizz some more until mixed.
Divide the mixture into the 2 baking tins and smooth over.
Bake in a pre-heated oven 350F/180C Gas Mark 4 for 40 minutes until a knife in the centre comes out clean.
Cool in the tins for 15 mins then turn out onto a rack to finish cooling.

For the icing I used a 250g tub of mascarpone cheese and mixed in coconut nectar and cocoa powder to taste.
Posted in: