Lemon and Poppy Seed cake
Dec 10, 2020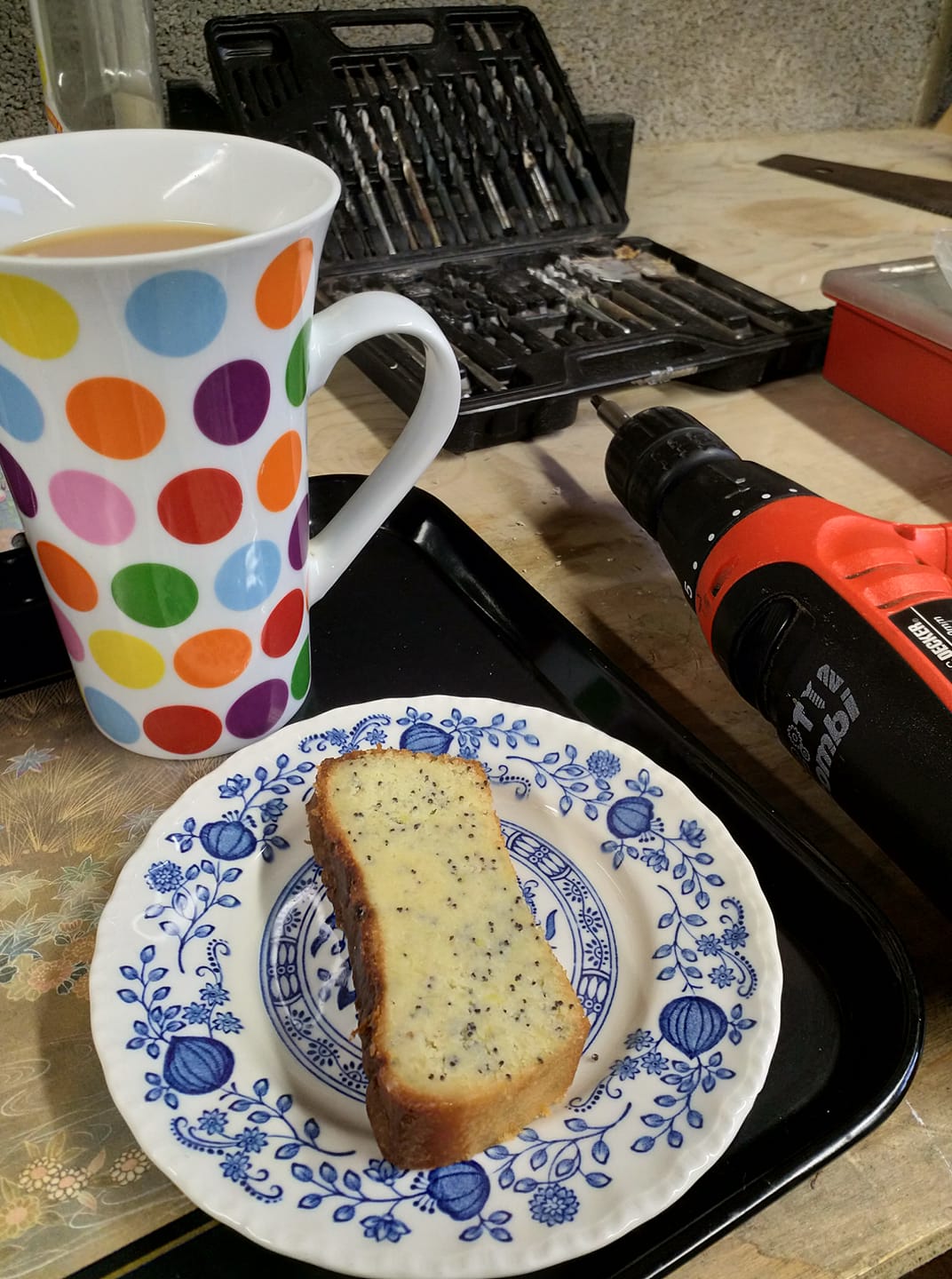 I've been moving house over the past few weeks which has seriously cramped my style on the cake pioneering front. So there's been no new recipes to share for quite a while. Then this weekend I unexpectedly came upon this bloody gorgeous lemon cake recipe from Yotam Ottolenghi. It has to be the most yumptious more-ish lemon cake I've ever had the good fortune to eat - both before quitting sugar and since.

It's absolutely bursting with flavour and its comfortingly squidgy and moist. Don't let it's humble appearance fool you. It was also super easy to adapt for low sugar consumption. I just changed the source of sweetness and replaced white wheat flour for almond flour - weight for weight.
That's it. It worked!

The cake mix is more like a batter. There's a higher ratio of rich gloop to substance than with the average cake. Which probably accounts for its sumptuousness. It means the cake also remained pretty fluidy in the middle while it was baking, until the final 10 to 15 minutes when a knife popped in the centre finally came out clean. Which was a bit disconcerting for a while until we arrived at the happy ending.

Here it is, the little beauty, providing a little snack heaven amidst some DIY yesterday afternoon.
For the cake:
3 large eggs
4 tbsp birch xylitol
120g sour cream
70g melted butter
1 tbsp poppy seeds
Zest of 3 lemons
170g almond flour
1 tsp baking powder
Pinch of salt.

For icing:
2 tbsp birch xylitol
2 tbsp lemon juice

Pre-heat the oven to 325F/160C Gas Mark 3.
Whizz eggs, sweetener.
Add cream, whizz more, add melted butter, whizz again.
Stir in lemon zest and poppy seeds.
Stir in flour baking powder and salt.
Spoon the mixture into a greased loaf tin.
Bake for 55 mins - 1 hour and 15. Until a knife put in the centre comes out clean.
To make the glaze mix the sweetener with the juice well and spread over the top as soon as it comes out the oven.
Leave in the tin to settle before taking out the pan.

Posted in: