Rhubarb Cake
May 15, 2020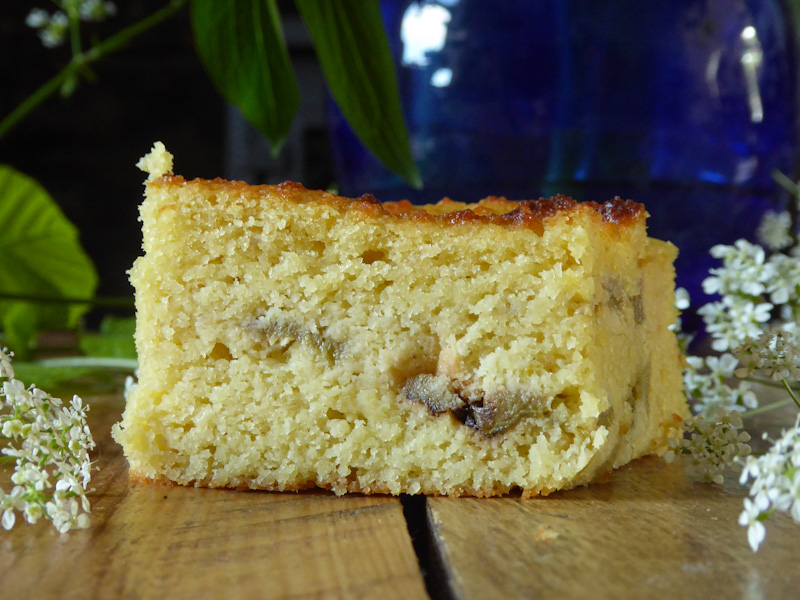 Sweet Jesus! this cake is absolutely divine!
Ok, maybe you couldn't readily imagine being bowled over by a sponge with some rhubarb in it, but take it from me, this is the most delightful, delectable treat. It's so light and moist and melty. My Lockdown Cake Companion thinks so too. At first mouthful he says "Wow! this is a classy cake! I'd be happy to pay 5 quid for a slice of this in a posh French patisserie". (No need – he gets to wolf down the cake I make for free).


I'd forgotten how fresh rhubarb tastes so damned tangy and delicious. And what better time and circumstances to bake a cake with it in? For a start, rhubarb is in season. You can find it in the fruit shops at the moment. (The rhubarb for this cake was a free offering from a neighbour's garden). Secondly, although straightforward to make, this cake needs a little bit of prep beforehand. The rhubarb needs to be roasted and some custard prepared. Given that we're all still confined to home for the foreseeable future, what else are you going to be doing? Believe me this cake is so worth the little extra effort it takes to prepare.

400g rhubarb
250g almond flour
30g coconut flour
1 ½ tsp baking powder
5 tbsp birch xylitol
2 tsp vanilla essence
4 eggs
130g butter melted
Pinch salt
150g custard (see ingredients and method below for low sugar custard)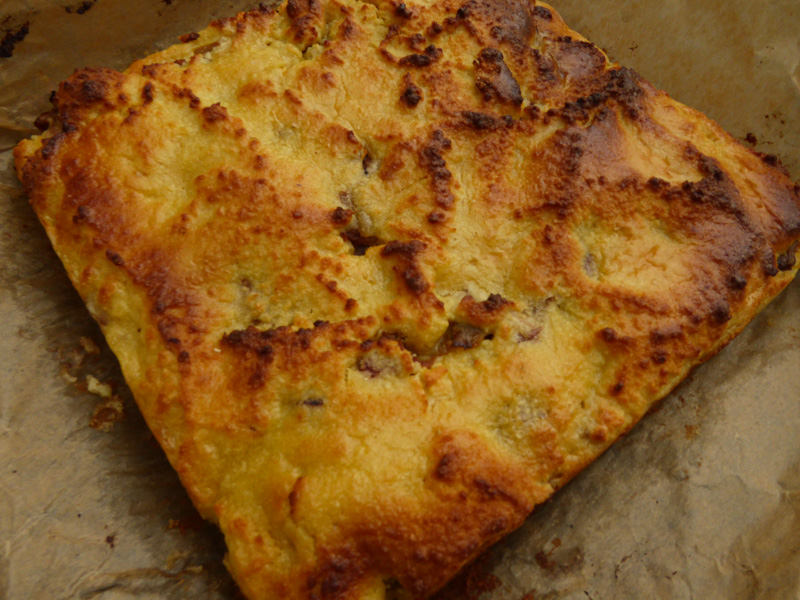 Prep Beforehand:
Pre-heat the oven to bake the rhubarb - Gas Mark 6. 400F/200C.
Cut the rhubarb into small pieces. Scatter one layer deep over a baking tray. Scatter 2 tbsp of birch xylitol evenly over the top.
Cover in foil and roast for 15 minutes.
Remove the foil. Move everything around a little and roast for 5 more minutes until everything is tender and juicy.
Prepare the custard: (See recipe and method below).
Pre-heat the oven - Gas Mark 4. 325F/180C.
Measure the almond flour, sifted coconut flour, baking powder and salt into a bowl. Blend well.
In a separate bowl whisk the eggs, remaining birch xylitol and vanilla essence.
Keep 4 tbsp of the custard aside in a separate bowl. Add the rest of the custard to the eggs and mix well.
Add the dry ingredients to the wet mix and blend together well.
Put a third of the cake mix into a 23cm cake tin, lined with baking paper and spread evenly.
Add half of the rhubarb and distribute as evenly as possible over the top.
Spoon over another third of the cake mix on top of the rhubarb and spread it as well as possible.
Add the rest of rhubarb over the second layer of cake mix.
Finally spoon the remaining cake mix on top, in a more messy way this time - leaving this layer in blobby mounds.
Dot the remaining custard in dollops over the top of the cake.
Bake for 35 minutes - you can test its ready by putting a knife in the centre and seeing if it comes out clean.
Cool for 5-10 minutes in the tin, then turn out onto a wire tray to finish cooling.

For the custard:
150ml dairy or soya cream
1 egg yolk
2 tbsp cornflour
1/ ½ tbsp birch xylitol
1 ½ tsp vanilla paste

Heat the cream in a pan and gently bring it to below boiling point.
Meanwhile in a bowl, whisk the egg yolk, sweetener, vanilla and cornflour.
Gradually pour in the hot cream whisking constantly.
Now pour everything back in the saucepan.
Heat gently stirring well until the custard has thickened.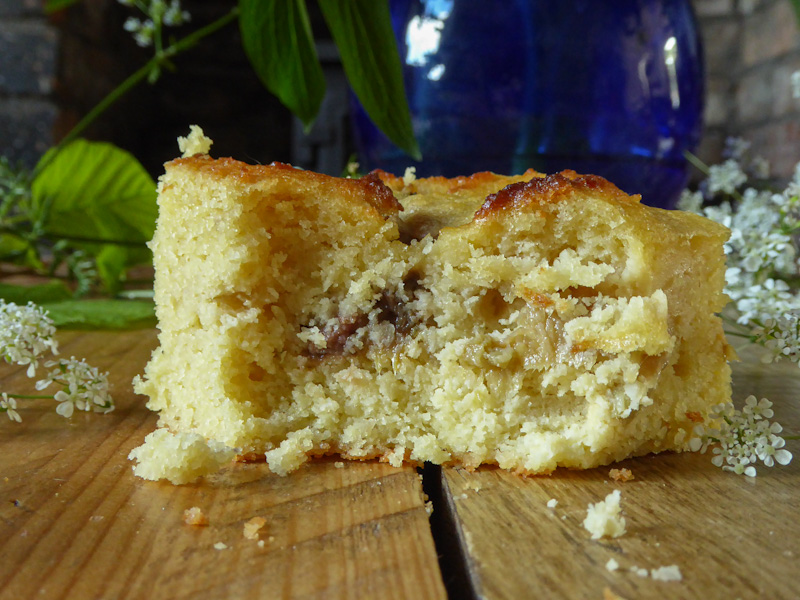 Posted in: