Rosemary and Orange Cake
Apr 29, 2020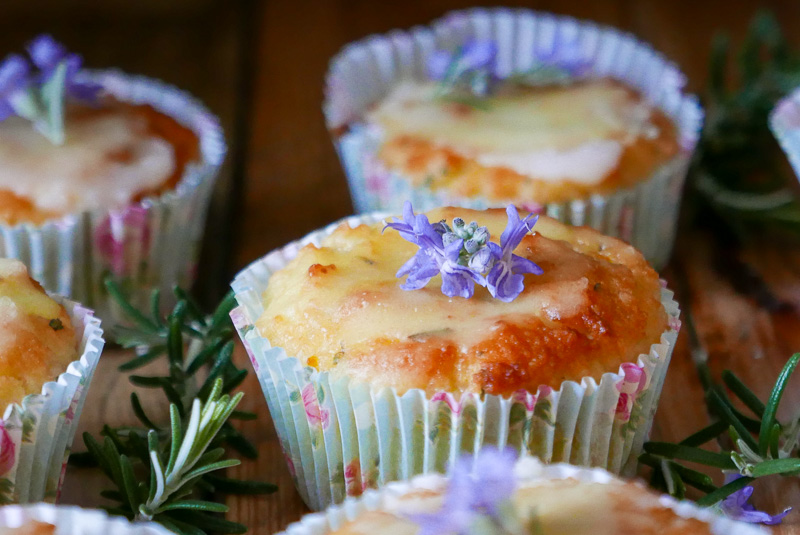 A lovely friend of mine inspires me from time to time with interesting cake recipe he finds. He sends them to see if I can adapt them to make a zero/low sugar version. The latest he sent was a recipe from Yotam Ottolenghi for a beautiful orange and fresh rosemary cake. What an unusual and intriguing flavour combination! How could I resist?

Rather than make a big cake, as Yotam had, I've made wee cupcakes. The flowers are blooming on the rosemary bushes right now are perfect for decorating the tops. I've replaced the original recipe's wheat flour with a lower carb combination of almond flour and coconut flour and added some extra orange flavouring to big up the orange sensation and compensate for my cakes' subtler sweetness.

The result is a moist, citrussy snack sized cake, as cute as can be. The fresh rosemary in the mix is nuanced, rather than a big look-at-me flavour. It gives the cake the slightest hint of savoury which perfectly complements the sweetness and tang. If you have the self control, these cakes actually taste even better the next day - the flavours seem to meld. Don't just take my word for it, give it a go. They're good fun to make.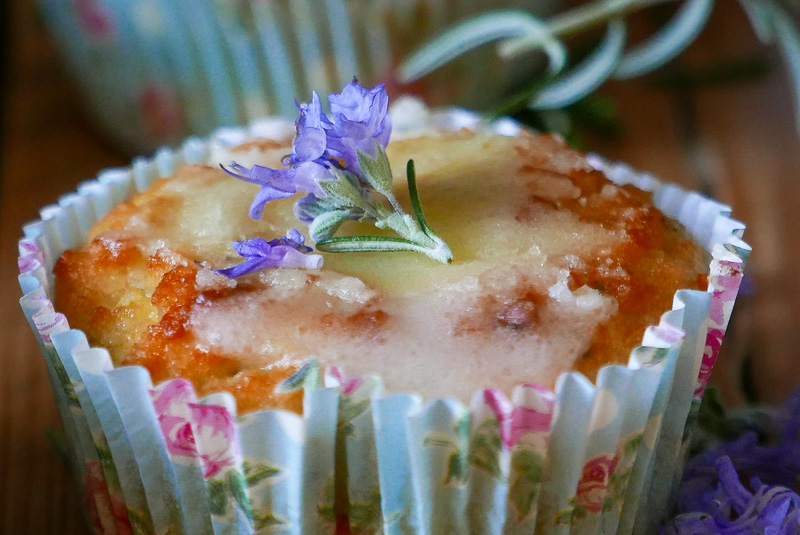 4 eggs
75g melted butter
3 tablespoons birch xylitol
250g almond flour
30g coconut flour
2 tsp baking powder
Zest of 1 ½ oranges
10 drops orange flavouring *
7g finely chopped fresh rosemary leaves
Pinch salt

Icing:
70g finely ground birch xylitol
10 drops of orange flavouring
2 tsp orange juice
1 tsp lemon juice
Rosemary flowers for decoration.

Preheat oven 325F/160C Gas Mark 3.
Mix dry ingredients in a bowl – almond flour, coconut flour, chopped rosemary, salt, baking powder.
In separate bowl whizz eggs, sweetener, zest, flavouring.
Slowly add melted butter.
Mix dry ingredients, stir well.
Spoon batter into paper cake cups.
Bake for 30 minutes – until a skewer put in the centre of the cakes comes out clean.
Cool on a wire tray.

For the icing:
Slowly add a mix of fresh orange and lemon juice to sweetener until it is a smooth paste consistency.
Spread on the top of the cakes and allow to set.
Decorate with flowers.
*Medicine Flower extracts are wonderful natural flavourings. They're expensive but they are such good quality and so very little is needed. https://www.rawliving.eu/orang...
Cheaper alternatives are available, for example: https://www.foodieflavours.com...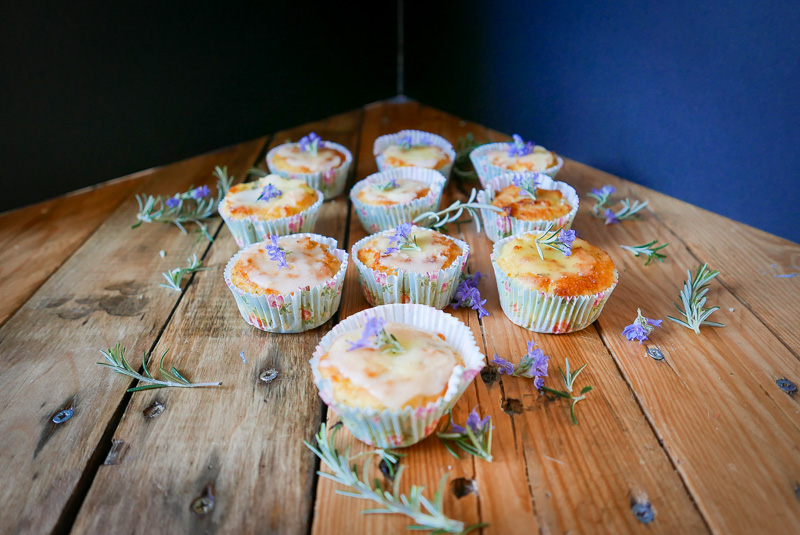 Posted in: