Blueberry Pudding
Apr 4, 2020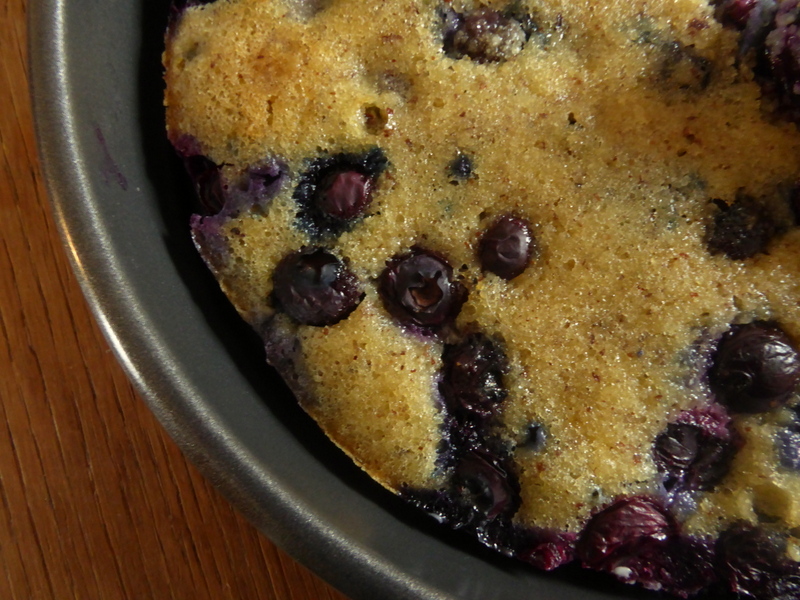 If lifestyle and circumstances don't normally allow you time to reap the pleasures of low sugar home baking, the Corona Virus lockdown could be the perfect opportunity to blow the dust off your mixing bowl and baking tin and give it a go.

This cute blueberry pudding is a great place to start - it's so quick and simple to put together. Light and nuanced, this wholesome little dessert is at its loveliest, served warm, topped with a fat dollop of creamy natural yogurt on top. The current dearth of wheat flour in the shops won't present an obstacle either - nuts provide the substance to this dessert. Freshly ground hazelnuts work best for texture and flavour, but if you can't find those in the shops either, or you've not got the means to grind them, almond flour will do a good job.

Ingredients listed are for a 23cm cake tin if you've got a few tums to feed. Or halve the quantities for a small 18cm tin.

500g Blueberries (frozen or fresh)
6 eggs
60g melted butter
150g ground hazelnuts
1½ tsp vanilla essence
2 tsp lemon essence (or zest of fresh lemon)
3 tbsp xylitol

Line the base of the cake tin with baking paper and butter the sides.
Spread the blueberries over the base.
Grind the hazelnuts finely. Set aside.
In a bowl, whisk eggs, melted butter, vanilla, lemon and sweetener until light and fluffy.
Fold in ground nuts.
Spoon over berries.
Bake in preheated oven Gas mark 4 180C/350F for 30-40 minutes.
Cool in the tin.
Store in the fridge.
Posted in: