Courgette and Walnut Loaf
Mar 12, 2020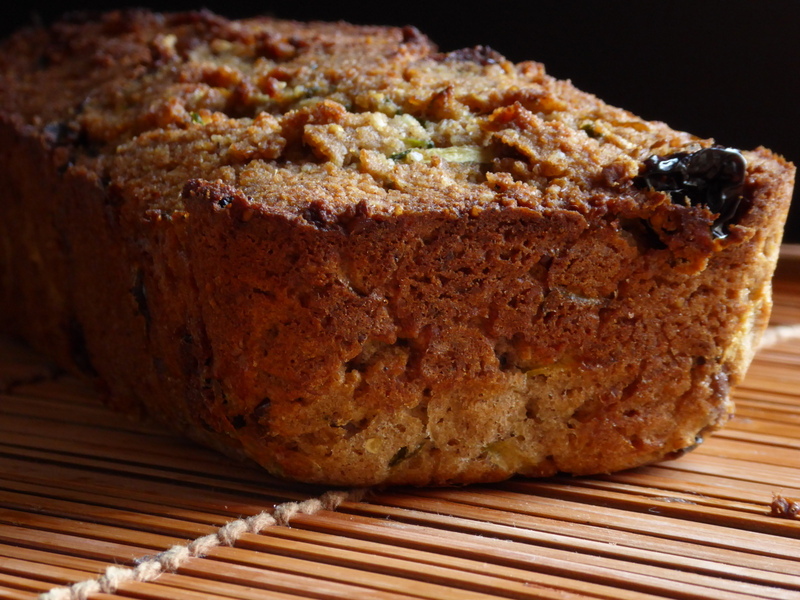 Don't let this humble little tea bread fool you, it will melt your heart and tum. It's so light, soft and moreish, you're going to need solid self-restraint not to scoff the lot. This loaf freezes well though –so you can easily store what you and your cake companions don't plan to eat - out of temptation's way.

This is a variation on a classic Bara Brith (Welsh Tea Bread) I used to make. Self raising flour is replaced with a blend of lower carb flours and courgette for lightness and moistness. The dried fruit content is significantly reduced too - by more than three quarters. You won't miss the extra fruit though – honest! This tea bread's lovely soft consistency and warm spicey flavours more than win the day.

I've used dried Golden (Inca) Berries instead of raisins and sultanas. They're lower in sugars and yet full of sweet tangy flavour. They're packed with goodness too. They're also larger and easier to chop, which is worth doing to spread the fruit more evenly throughout the loaf.

With cakes like this that have one or two components parts needing some prep, I find it easier to do this beforehand. When the time comes to bake, everything is ready to toss nonchalantly into your mixing bowl, just like the cooks on the telly do.

The quantities below are enough for 2 x 9 x 18 cm loaf tins. You could either half the lot and make one little loaf or invite your cake chums round and share the love.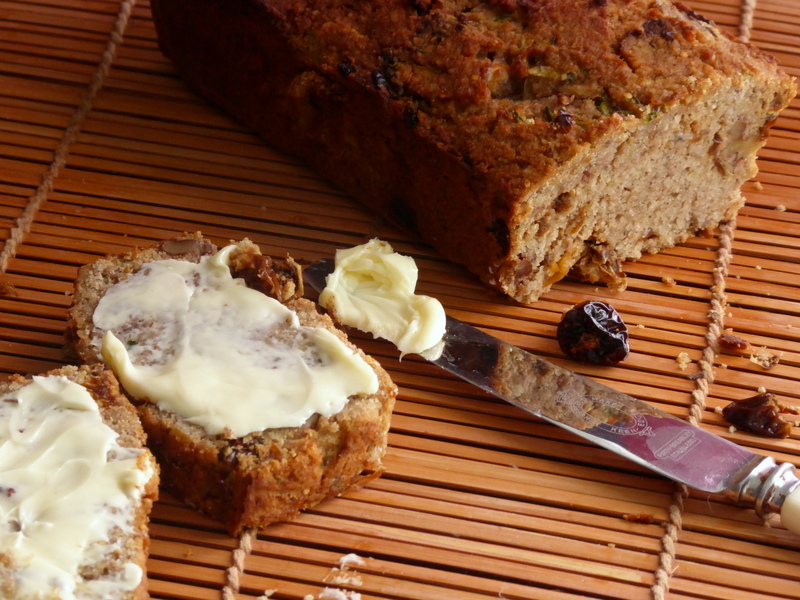 75g golden berries (inca berries)* soaked overnight
100ml Earl Grey tea
Juice of 1 clementine or ½ orange
4 eggs
3 tbsp birch xylitol
1 small ripe banana
250g almond flour
50g coconut flour
2 tbsp psyllium husks
2 tsp baking powder
2 rounded tsp cinnamon
1 rounded tsp nutmeg
80g grated courgette
80g chopped walnuts
90g melted butter
Pinch of salt

Soak the chopped inca berries overnight in orange or clementine juice and 100ml Earl Grey tea.
Pre-heat the oven to 160C/325F Gas Mark 3.
Line the loaf tins with baking paper. (Add a little butter to the tin first so the paper lies secure against the sides of the tin).
Grate the courgette.
Mix the almond flour, coconut flour, baking powder, psyllium husks and salt in a bowl.
Melt the butter in a pan over a gentle heat.
Meanwhile whisk the eggs and sweetener, spices and banana together until light and smooth.
Slowly add the melted butter to the egg mix, keep whisking until well mixed.
Add the dry ingredients to the loaf batter and blend well.
Add the soaked fruit pieces to the mixture, along with the tea and juice they've been soaking in.
Add the chopped walnuts and grated courgettes so they are well distributed through the mix.
Distribute the mixture evenly between the 2 cake tins.
Bake for 50-60 minutes – or until a skewer put in the centre of the cakes comes out clean.
Cool on a wire rack and store in the fridge.
Posted in: