Clementine cake with chocolate icing
Feb 26, 2020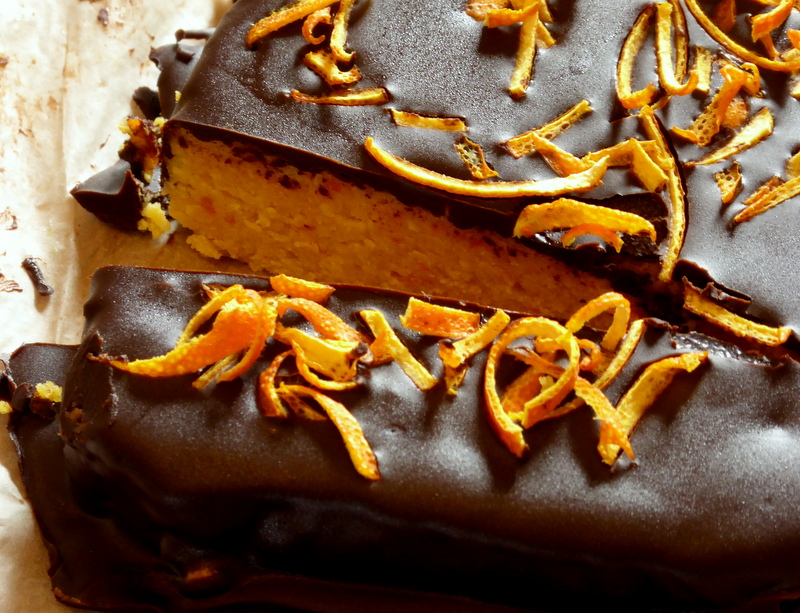 When a Facebook friend posted a collection of seasonal recipes from Yotam Ottolenghi recently, this big beaut of a cake leapt out and caught my eye. Wowee Yotam!! Anyone who thinks of baking a cake and then covering the whole damned thing with a big fat layer of rich dark chocolate, is a master of cake wizardry in my eyes. And what more irresistible cake flavour combo could there be than clementine and chocolate?

The other stroke of genius is the addition of the zest and juice of a whole lemon. I was loathe to include this at first, I thought the sharpness would overpower the subtler sweetness of my cake and dominate everything, but it doesn't – instead it gives the clementines' naturally tangy sweetness a greater intensity.

So I've swapped and re-shuffled Mr Ottolenghi's ingredients a little and low and be bold – here we have it – a very low sugar, low carb, totally guilt-free version. I'm quietly confident that apart from the level of sugar in it, nothing else in this magnificent cake has been compromised. I can assure you, it tastes every bit as good as it looks.

FOR THE CLEMENTINE SPONGE
5 clementines
100g butter
6 tbsp xylitol
Grated zest and juice of 1 lemon
250g almond flour
5 eggs
A pinch of salt

FOR THE CHOCOLATE ICING
90g butter
80g no added sugar plain chocolate
100g 100% cocoa plain chocolate
1 tbsp coconut nectar
½ tsp rum

FOR DECORATION
Orange zest cut into strips to garnish

Cover the clementines in a pan of water. Bring to the boil and simmer for an hour.
Strain the clementines. Cool a little. Cut in half and remove and pips and stalks.
Pre-heat the oven to 160C/325F Gas Mark 3.
Line a 23cm cake tin with baking paper.
Melt the butter in a pan over a gentle heat.
Meanwhile mix the eggs, clementines, sweetener in a food processor.
Slowly add the almond flour and salt.
Add the melted butter and blend well.
Pour the batter evenly into the cake tin and bake for 50-60 minutes – or until a skewer in the centre comes out clean.
Leave to cool.
To make the icing, put the butter, chocolate, coconut nectar and rum into a heatproof bowl and warm in a pan of simmering water.
Stir the ingredients until everything is melted and smooth.
Pour the icing over the cooled cake allowing it to dribble over the sides of the cake.
Let the icing set and decorate with orange zest strips.
Store in the fridge.
Posted in: