Turmeric and Coconut Ice-cream
Jul 10, 2019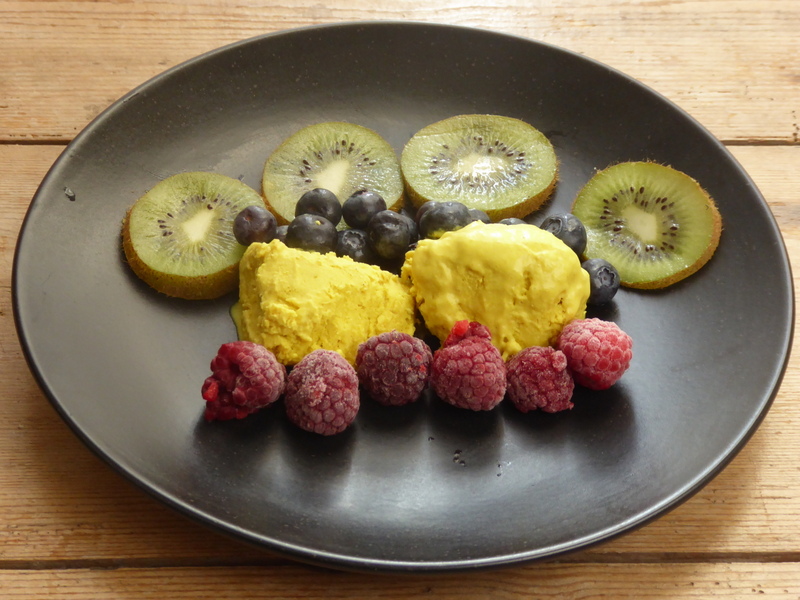 Here's an interesting little recipe to blow a cool breeze across your bow on a hot Summer's day. This vegan ice-cream's a seductive collision of exotic warming spices - ginger, turmeric and cardamon with chilled creamy coconut. The turmeric gives this ice-cream a great "look at me" colour too. And it's so simple to make. You could almost train your cat to do it – especially if he already knows his way around a blender.

400 ml coconut milk
150g coconut cream or coconut yogurt
150g cashews (soaked for 4 – 6 hours and strained)
2 tbsp ground xylitol
10 drops of stevia
2 tsp of turmeric
½ tsp ginger
¼ tsp cardamom
¼ tsp of freshly milled black pepper.

Line a tin with baking paper. Taking the paper over the sides. Put in the freezer to cool.
Blend the strained cashews with coconut milk, yogurt, sweeteners and spices.
Pour into the pan.
Freeze until it becomes solid and then take out and blend again.
Store in a container in the freezer.
Posted in: