....We all scream for ice-cream
Jul 6, 2018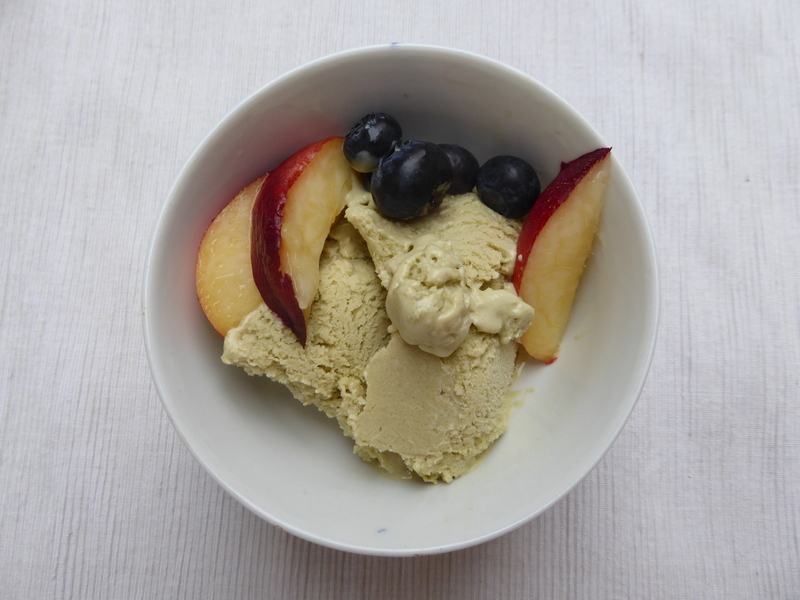 I've just made this little icey number. I've ended up taking ice-cream matters into my own hands recently because I've yet to find anything available in the shops that's low enough in sugars – even the "diabetic ice-cream" that the supermarkets sell. This is my second attempt. The first effort yielded a cross between a breeze block and an Ice Age egg custard. I've spared you from that one. This time I froze it twice - once when it was first made – then I took it out the freezer and whizzed it again with a food whisk while it was still pretty solid and frozen. (Goggles, helmet and high viz jacket advised at this stage of the process). This transformed it from breeze block state to proper jobbie.As there's not a lot of sweetener in the ice-cream I've pushed the boat out a little more with the flavouring. I included yacon syrup as one of the sweeteners, as it has a lovely caramel sweetness. I also added a generous slosh of vanilla essence, then the extra drops of butterscotch flavouring as an afterthought, tipped it into the realm of yum with a capital Y.

284 ml double cream
300 ml milk
1 tbsp xylitol
1 tbsp yacon syrup
3 egg yolks
1 tbsp vanilla essence
4 or 5 drops butterscotch or caramel flavouring.

Whisk the cream until stiff.
Heat the milk and sweeteners, bring almost to the boil and simmer for 5 mins.
Let cool a little then add to whisked egg yolks.
Fold in flavouring and cream and freeze for a few hours.
Then take out the freezer to defrost a little and whisk again while still solid.
Freeze some more for an hour or so.
Get your spoon and bowl out, cover yourself in plastic sheeting and tuck in.
Posted in: