Mr Veranda and His Chocolate Potato Cake
Jul 23, 2018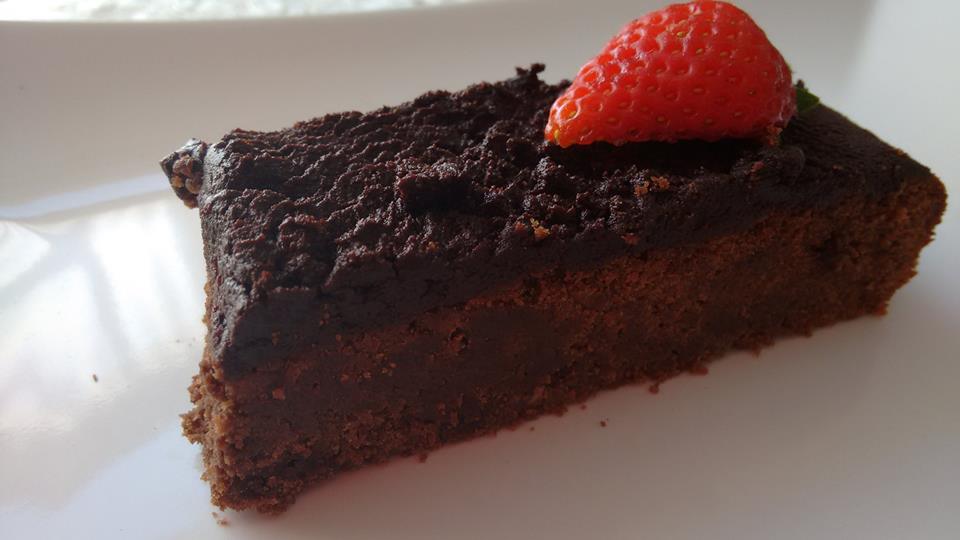 When I first learnt I was diabetic, I threw out most of my cake recipes in a fit of over-zealousness. I now realise that a lot of "normal" cake and pudding recipes can be easily adapted and made both refined sugar free and diabetic friendly too. Which brings me to this chocolatey triumph….This cracking little gluten free recipe made with potato flour was one of the perfectly adaptable recipes that ended up in the bin. Thankfully a friend reunited me with it.The potato flour and the whipped up egg whites give the cake lovely lightness. I shipped in the cake icing from another recipe which I think works pretty well with it.

For the cake:
4oz butter
6oz sugar free dark chocolate
1 tablespoon xylitol
1 tsp vanilla essence
1 tsp baking powder
3oz potato flour
4 eggs

For the icing:
2 tablespoons yacon syrup
2 tablespoons of almond milk or similar
8 tablespoons of cacao powder
3 tablespoons of coconut oil
Pinch of salt
1 tablespoon of smooth peanut butter.

Melt butter and chocolate over hot water.
Remove from heat and add sugar.
Add the egg yokes.
Add baking powder and potato flour.
Beat egg whites to stiff peaks, add to cake mixture.
Cover a 23cm cake tin with baking paper and spread the batter evenly.
Cook at Gas mark 4 for 40 minutes. Test with skewer after 35 mins.
Turn out on a wire rack and allow to cool.
Meanwhile heat the coconut oil until melted.
Stir in the remaining ingredients until a smooth paste.
Add to the cake when cool.









Posted in: