Blueberry Muffins
Feb 25, 2019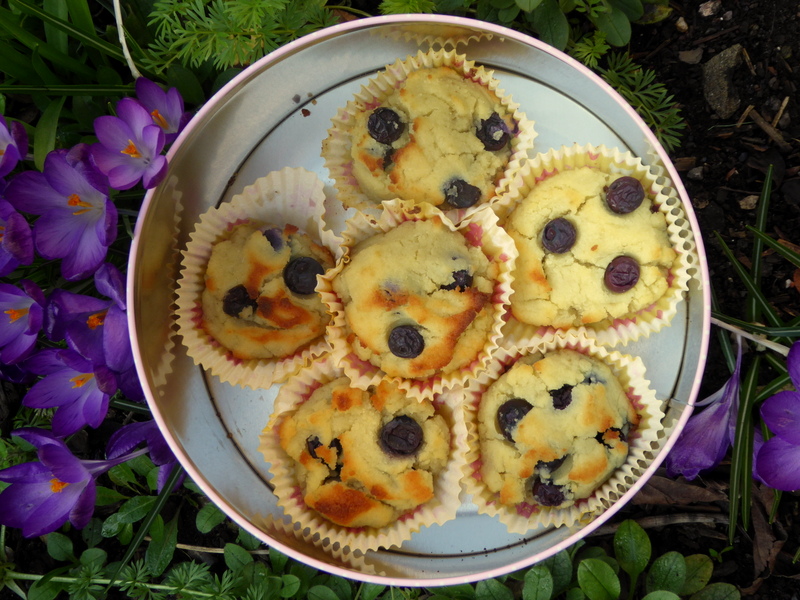 One of the most wonderful things about muffins is that they give us full licence to eat cake for breakfast. What more compelling reason could there be for getting out of bed? Particularly when they're a classic blueberry and cake sponge combo and they're as low in sugars and carbohydrates as these boys.

If you're keeping your sugar consumption low, coconut flour is a great replacement for white flour. It's low in carbohydrate (which converts to sugar) and it packs in some good nutrition too.

Beware though, coconut flour is a bit of a law unto itself and it's far more absorbent than other baking flours. Rest assured that the quantities here are perfect for creating a light, moist, more-ish cake. When you get to the part when you're adding the flour to the wet ingredients you might wonder if you've misread the recipe. The cake batter will be runny like a sauce. Don't panic. Take a couple of moments to have a couple of steadying slurps of tea and by the time you turn back to your cake, the mixture will have magically transformed itself into a more sensible consistency.

When you put the mixture into the cake cases, it won't automatically melt and organise itself into nice cakey shapes in the oven either, like cupcakes normally do. You'll need to mould the portions a little as you put them into the cases, or they'll come out looking like some of the rock cake output from the local nursery.

75g coconut flour
6 eggs
100g melted butter
80ml unsweetened almond milk
2 tbsp xylitol
Zest of 1 lemon
100g blueberries
1 tsp vanilla essence
1 tsp lemon essence
1 tsp baking powder
Pinch salt

Sift the flour into a bowl. Add baking powder, salt and stir together well.
In a separate bowl, whisk the eggs and sweetener.
Add melted butter and milk and whisk until blended.
Stir in the dry ingredients. The coconut flour will absorb the moisture over the next couple of minutes.
Add 75g of blueberries.
Line a tray with muffin cases. (The mixture makes about 10).
Put the mixture into the muffin cases. Mould into cake shapes.
Add the remaining blueberries to the top of the cakes.
Bake at Gas Mark 4 180C/350F for 25 minutes or until golden brown on the top.
Posted in: